Transmission Repair Services
From manual to automatic transmission repair, Forest Brook Automotive in Lynchburg, VA 24501 knows how to fix the problem. Our knowledgeable auto experts will diagnose the situation and help you make a decision. Leave the dirty work to us!

Our competitively priced transmission services include:
Automatic Transmission
People like automatic transmissions because they efficiently help the vehicle's engine shift between gears at the optimum time. Shifting coincides with the driver's throttle pedal, the engine speed, and the vehicle's speed and load. Most automatic transmissions have four to five forward gears, reverse, park, and neutral. You control the shifting with acceleration while the car or truck is in 'drive.'
Automatic transmissions are complex machines with hundreds of mechanical, hydraulic, and electronic components working together to shift smoothly. The A.S.E. certified team at Forest Brook Automotive will assess your car's automatic transmission and develop a repair plan that fits your budget and your needs.
Clutches
Clutches are part of automatic and manual transmissions. The clutch is an integral part of your vehicle because the engine runs all the time when you're driving, but the car's wheels need to stop. To be able to stop the car without shutting it down completely, the wheels must disconnect from the engine. The clutch controls this connection.
When you think about how often you start and stop your vehicle, it's not surprising that the clutch experiences significant wear-and-tear. If you begin to hear noises while the car shifts, or you notice the clutch is 'slipping' and the car doesn't move forward, it's time to call Forest Brook Automotive, a transmission shop in Lynchburg, VA.
Four-Wheel Drive Transmission
With a four-wheel-drive or 4x4 vehicle, each of the tires can help power the car. The transmission in a four-wheel-drive car has a component called a transfer case that splits the engine power between the front and back axles.
Since a 4x4 often handles heavier loads than traditional vehicles like pulling weight or traveling over rockier terrain, the transmission systems are more complex. The experienced mechanics at Forest Brook Automotive know how to assess and repair 4x4s.
Front-Wheel Drive Transmission
If your vehicle has a front-wheel-drive transmission, the engine only pushes the front wheels. Power from the engine moves through the transmission, then splits and heads to the front wheels. For transmission repair and service, a front-wheel-drive car or truck has the advantage of access since all the major components are in the front of the vehicle.
Front-wheel drive transmissions are more accessible to service and less expensive to maintain. That said, every transmission system has a variety of parts that require expertise to diagnose and repair when problems occur.
Manual Transmission
When you drive a car or truck with a manual transmission, you have a clutch pedal in addition to the accelerator and brake pedals. You also have a gear shift that you use to manually change which gear the engine uses to align with the vehicle's speed.
Manual transmissions can have between two and eight gears and are available in front-wheel and rear-wheel-drive cars. Typically, manual transmissions require less maintenance then automatic transmissions. Your driving habits, however, may affect the wear-and-tear on the clutch. At Forest Brook Automotive, our auto mechanics will recommend the transmission repair or service you need to keep your vehicle running.
Transmission Replacement
If the mechanics at Forest Brook Automotive recommend a transmission replacement, it's because too many elements of the transmission require repair. A transmission replacement can be a new, used, rebuilt, or remanufactured transmission. The primary difference between a rebuilt or remanufactured transmission is this:
a rebuilt transmission is one that has replaced worn-out components
A re-manufactured transmission has newly machined components and is typically more thorough (and expensive)
For more information, contact Forest Brook Automotive in Lynchburg, VA. Our experienced service technicians can help you make the best decision for your vehicle and your wallet.
Transmission Maintenance
Maintenance is essential to extending the life of your vehicle's transmission. The team at Forest Brook Automotive will replace filters, drain and replace transmission fluid. We'll also check with you about any shifting problems, including slipping, stalling, fluid leaks, and warning lights. Check with us if you have any concerns about transmission performance and needed repairs.
Transfer Case Service and Repair
A transfer case is a part of a four-wheel-drive system found 4x4 and all-wheel drive vehicles. The transfer case receives power from the transmission and sends it to both the front and rear axles. Most transfer cases are chain driven.
Servicing a transfer case involves draining and replacing its fluid, which lubricates the internal elements of the part. We replace the liquid because the additives wear out over time and don't protect the piece. Also, small bits of metal or clutch material can contaminate the fluid and accelerate wear. We'll also check for leaks and damage and recommend appropriate repair or replacement.
Transmission Fluid Questions and Answers
Q: How often do you really need to change transmission fluid?
A: It's important to change your transmission fluid, but the type of transmission you have affects your ideal changing interval. Most cars on the road today have an automatic transmission. If you drive a car with an automatic transmission you need to change your transmission fluid every 60,000 to 100,000 miles. If your car has a manual transmission, it's recommended that you get the transmission fluid changed every 30,000 to 60,000 miles.
Q: What are signs that you need to change your transmission fluid?
A: The most obvious sign that it is time to change your transmission fluid is a warning light on the dashboard. Other signs may include the car's engine revving when you accelerate or go around corners, difficulty shifting, a chattering noise when you start driving, a slight burning smell or a puddle under your car. Like always, if you are uncertain about a noise, leak or feeling, we encourage you to bring your vehicle to us here at Forest Brook Automotive in Lynchburg.
Q: Does a car run better after transmission fluid change?
A: Yes. Changing your car's transmission fluid regularly is a great way to improve fuel efficiency. Your vehicle's transmission will run smoother after changing the fluid, which means your engine will perform better.



I want to thank you for getting me in and looking at my car. I came down on vacation and ended up with an oil leak. You took the time and helped me as much as you could. Just want you to know I made it home. Again thank you!!
Karen H.
join our team
We are currently on the lookout for the following: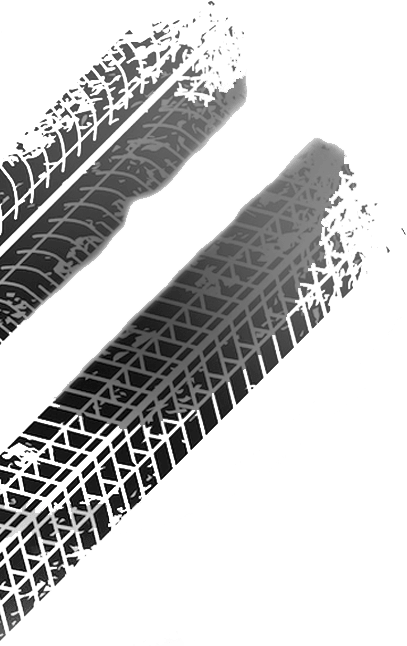 Get free Coupons
Take advantage of these great offers!